Excursion to the island of Utö in the archipelago of Stockholm - feel its beauty and the arsenic threat
Meeting place: Conference Venue- Aula Magna
Time: 08.30 on the 22nd of June
Buses will leave LATEST at 08.40 so please make sure that you are there on time!
Back: arrival time in Stockholm is around 18.15.
Lunch is included

Stockholm archipelago is famous for its beauty with more than three thousand islands. The on-going upheaval of the area has created an environment which just is some thousand years old, despite the impressive age of the bedrock (2 GA).

The soils are thin and the high frequency of bare rock outcrops gives an excellent possibility to study the bedrock types prevailing in Sweden as well as stones containing arsenic.

Utö island is located in the outer part of the southern archipelago, which is reached by commute train and an hour boat tour. The island has a permanent population, originally based on mining of the iron and sulphide ores but nowadays mainly on tourists.
The volcanic and limestone rocks, as well as the arsenic containing meta-sedimentary rocks lead to a threat to health among the summer and permanent residents. The drinking water is also affected by other heavy metals and saltwater intrusion.

The excursion comprises studies of the bedrock of the Utö island and its impact on the living conditions, the mining history of Utö and its transformation to a touristic island with a desalination plant for drinking water.
Lunch will be served at the famous Utö restaurant. It is a full-day excursion with return to Stockholm at about 6 pm. The number of participants is limited.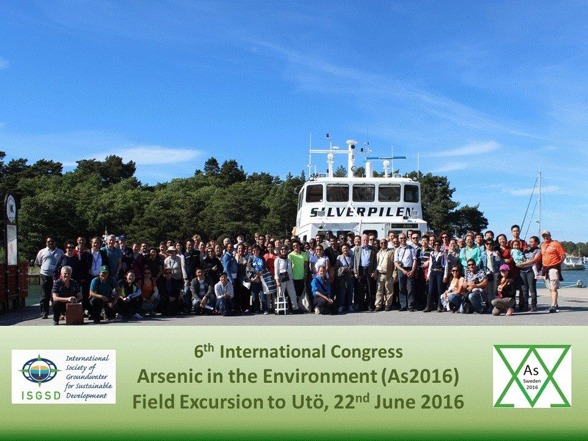 Guided tour on board of a boat and a coffee break near or on the water

On this tour you will see many of the sights of the city, pass under 15 bridges and have a Swedish "FIKA"- coffee break together with the group in one of the city´s cafés by the water.

Duration : ca: 3,5 hours