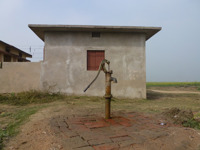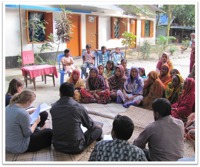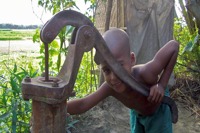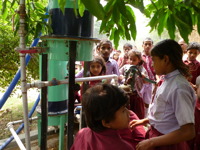 Welcome

to the 6th International Congress on Arsenic in the Environment (A

s2016

) in Stockholm

Long term exposure to low-to-medium levels of arsenic via contaminated food and drinking water can have a serious impact on human health. Globally, more than 100 million people are at risk. Initiated to address this major health issue, the International Congress on Arsenic in the Environment has been held five times: Mexico 2006, Spain 2008, Taiwan 2010 Australia, 2012 and Argentina 2014.

Since the end of the 20th century, arsenic in drinking water (mainly groundwater) has emerged as a global health concern. In the past decade, the presence of arsenic in plant foods – especially rice – has gained increasing attention. Furthermore, in the Nordic countries in particular, the use of water-soluble inorganic arsenic chemicals (e.g. chromated copper arsenate, CCA) as wood preservatives and the mining of sulfidic ores have been flagged as health concerns. The issue has been accentuated by discoveries of naturally occurring arsenic in groundwater, primarily private wells, in parts of the Fennoscandian Shield and in sedimentary formations, with potentially detrimental effects on public health. Sweden has been at the forefront of research on the health effects of arsenic, technologies for arsenic removal, and sustainable mitigation measures for developing countries.

With a global perspective, the 6th International Congress on Arsenic in the Environment will take place in the city of Stockholm, Sweden, from 19 to 23 June 2016. Known as As2016, the conference will be themed Arsenic Research and Global Sustainability, and is endorsed by the Executive Board of the International Society of Groundwater for Sustainable Development (ISGSD).
Jochen Bundschuh (USQ, Australia)
Prosun Bhattacharya (KTH, USQ)
Organizers Congress Series - Arsenic in the Environment
International Society of Groundwater for Sustainable Development (ISGSD) Stockholm, Sweden
Program Book:
Arsenic research and global sustainability
Important Timelines: As2016
Registration opening hours at the venue:
19 June: 4pm -6pm
20 June: 8am-11 am
21 June: 8am-11 am
23 June: 8am-11.30 am


Reimbursement
Please send a copy of your receipts to as2016@meetagain.se
Second Circular of As2016:
Using PHREEQC and PHREEPLOT to Model Arsenic Geochemistry
To be presented at As2016
Stockholm, Sweden - June 17 - 19, 2016
More info under Programme/Short Courses